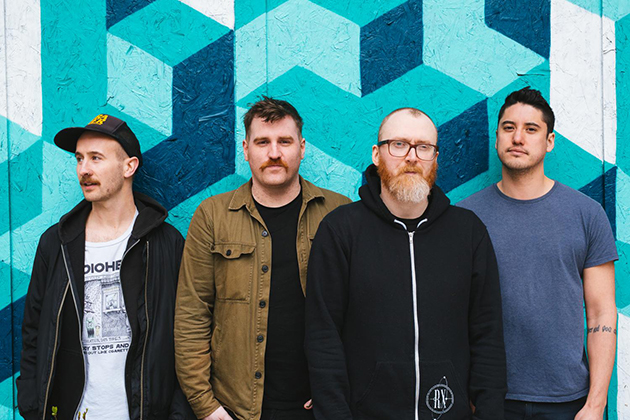 Hailing from Belfast, instrumental/post rockers And So I Watch You From Afar are back with their new album, The Endless Shimmering, but how will the new release stand up to their previous success?
Despite the genre of math-rock and instrumental rock being notoriously technical and rife with difficulties, especially when the song has no lyrics to base the instrumentals around. The most recent album from And So I Watch You From Afar, was recorded in just 9 days. 1 Day per track, and even upon jumping into opening track, "Three Triangles", you'd struggle to believe it. It's not simple stuff we're dealing with here and the track feels like a warm-up to a more complex and concerted effort as the album progresses.
"A Slow Unfolding Of Wings" helps turn the idea of math rock simply being marathon-length shred-fests on its head. This track alone shows a mature structure of verse to chorus you'd expect in any 'mainstream' release. The track is complex, with melodic guitars over precise drums, interspersed with fills to break up the backing rhythms and a scale that despite the gravity of the sound, still feels intimate. That said, if shredding is what you seek "Mullally" towards the end of the album, will provide what you're looking for.
Later, with title track, "The Endless Shimmering", we move away from the complexity and towards a minimalistic approach to the album with a steady drum line present to punctuate the gentle drone of guitars and bass, spiked with sweeping fills to break up the slow dreamscape of the track.
Being post-rock influencers, there is of course some more self-indulgent pieces on the album where the set of four instrumentalists are let loose a wee bit more. "Terrors of Pleasure" still keeps itself in check by drawing back each foray into explorative rock to a single focal riff, but for the most part, it feels like a set of a talented musicians duelling; which is exactly what seems to be going on. However, the band have comfortably stated that the short recording time of only nine days was down to heavy rehearsal before hitting the studio.
The band came in with 30 songs ready, and whittled it down with a level of precision to the nine we're left with. Although it might be concerning to think of how much we've been left without, the sheer variety of sound on the album couldn't be more reassuring. "All I Need Is Space" is a track with such a shift in timbre midway through that it shows the level of precision the band have operated with to allow for this to sound intentional and structured as opposed to messy and disorganised.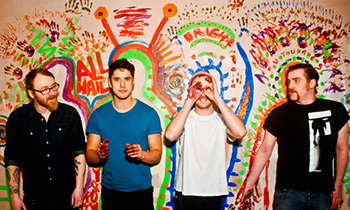 "Dying Giants" follows directly on from the former track in a similar vein, but allows yet more freedom in its seven-minute run time. The track, although slow percussively, betrays the math rock love of speed with rapid staccato picking and sweeping arpeggios as the guitarists in particular really let loose. Listening to excellent work such as this, it's easy to understand why And So I Watch You From Afar have gained such high status as influential figures in the post-rock and math rock arenas.
Despite the complexity of the album however, this album feels like the most personal that the band has produced. With a total lack of vocals, a first for the band, the work is smaller in scale than previous undertakings, even if just in the engineering of the sound. It feels like smaller, very intense gig as opposed to the math rock grandiose that can so often influence the music.
If the work needed to come down to one word, it'd probably be 'original'. No, it's not genre-defying, but it's certainly genre-defining. The band have set a precedent that many have already followed. This latest release feels like them setting anchor, and owning their influence so that they may continue to shape the work that surround them.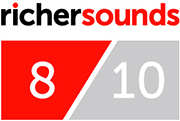 Author: Steve, Southgate Store